When we were working in our first OpenStack distribution, back in 2010, we had just one mission (simple and ambitious) in mind: we wanted to have OpenStack as the dominating Cloud Platform in the world, and in order to achieve our mission, we needed to reduce drastically the complexity of setting up and operating the solutions powered by OpenStack offered in our portfolio.
One of the industries that has proven to be a key drivers in our quest is Hosting and Service Providers. Dissagregated, complex and local, Hosting Companies are keen to innovation and will play an important role in making private companies OpenStack aware while they improve or develop their cloud offering by adding the most reliable cloud computing platform as the orchestration tool.
With this idea in mind, StackOps partners with HostBill to enable all these hosters and service providers with the simplest and most reliable software to provide Virtual Private Server and Virtual Datacenter solutions on top of OpenStack, by adding stable billing, automation, support and client management solutions to StackOps Enterprise Edition. Learn about the new OpenStack module from HostBill here.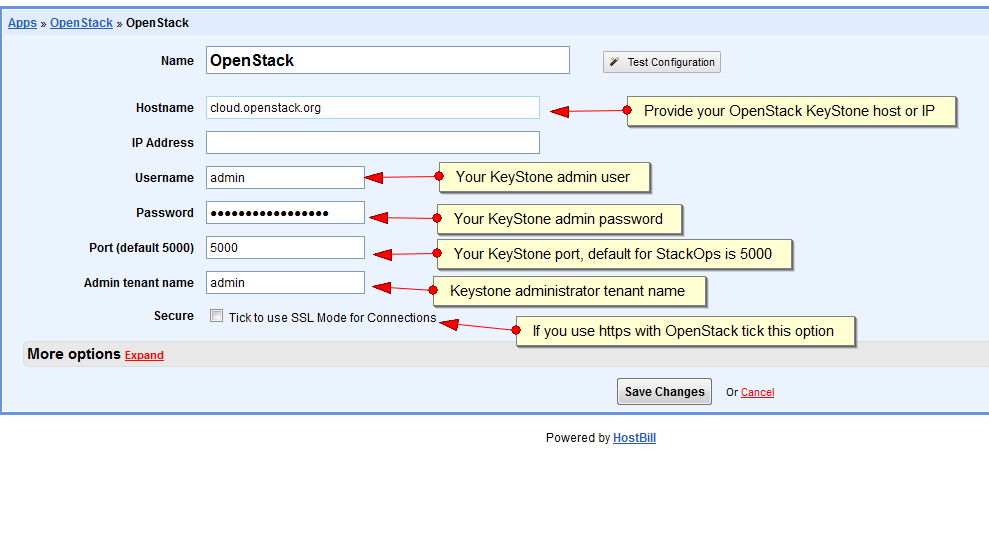 StackOps and HostBill are natural partners, sharing the same principles when making software, as stated in HostBill web page:
Simplicity is most important. Complex solutions don't make anyone's lifes easier
We value performance – HostBill needs to be as fast as possible in every aspect, no exceptions
HostBill is and will be rich-featured, but always with balance with simplicity
End-user feedback is important, so every new feature request is taken under consideration
Get your StackOps Platform, add HostBill, and start offering cloud services based on OpenStack.
And if you want to easily add all the images you can imagine, import them from Turnkey Linux. Stay tuned for more updates.